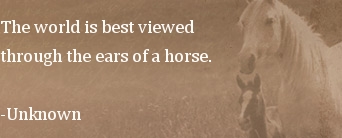 Welcome to Golden Spur Saddle Club

Our shows are held at the Boone County 4-H Fairgrounds and are open to anyone who wants to come whether they are a member or not. 

See our Show Schedule page for more information and a map to the fairgrounds.

Our meetings are held on the first Friday of the month February-April, the Friday before each show May-October, and at the banquet in November.  Meetings are open to all members and non members wishing to join.  To become a member, attend a meeting or show to present your application with payment.  Your application will be voted on at the next meeting and you will begin to accumulate points toward year end awards after being voted in.


PLEASE NOTE: Due to a scheduling conflict at the fairgrounds, the May show will be the SECOND Sunday, May 13th.

The 2018 show bill is now posted on the Show Schedule page and will be updated once our 2018 sponsors are finalized.

The next meeting will be Friday, April 6th, at 7:30pm.

Location TBD.