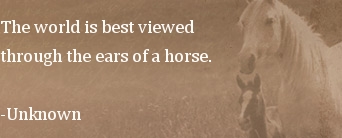 Welcome to Golden Spur Saddle Club

Our shows are held at the Boone County 4-H Fairgrounds and are open to anyone who wants to come whether they are a member or not. 

See our Show Schedule page for more information and a map to the fairgrounds.

Our meetings are held on the first Friday of the month February-April, the Friday before each show May-October, and at the banquet in November.  Meetings are open to all members and non members wishing to join.  To become a member, attend a meeting or show to present your application with payment.  Your application will be voted on at the next meeting and you will begin to accumulate points toward year end awards after being voted in.


Please note that we rent the arena and horse barns and are not permitted on other parts of the fairgrounds. This includes the other barns. Someone at the August show went outside of our area, and horse poop was left in multiple locations throughout the grounds. Please be respectful - when you are at our shows, stay in the horse area. And for goodness sake, clean up after your horse! Parents, please make sure your children follow these rules too. We want everyone to have a good time, but this has put our agreement with the fairgrounds in jeopardy. If we continue to have problems we will not be able to have our show.

The next GSSC meeting will be Friday, September 1st at 7:30pm in the entry booth at the Boone County 4-H Fairgrounds.